The architecture that you live in is either on the ground floor or inside the buildings. The young architect Luca Campo Reale found his Lcr Studio here, in Milan, the city where he was born. We met him to have him explain to us how he (re)started from his own spaces, and how fashion and architecture can be combined.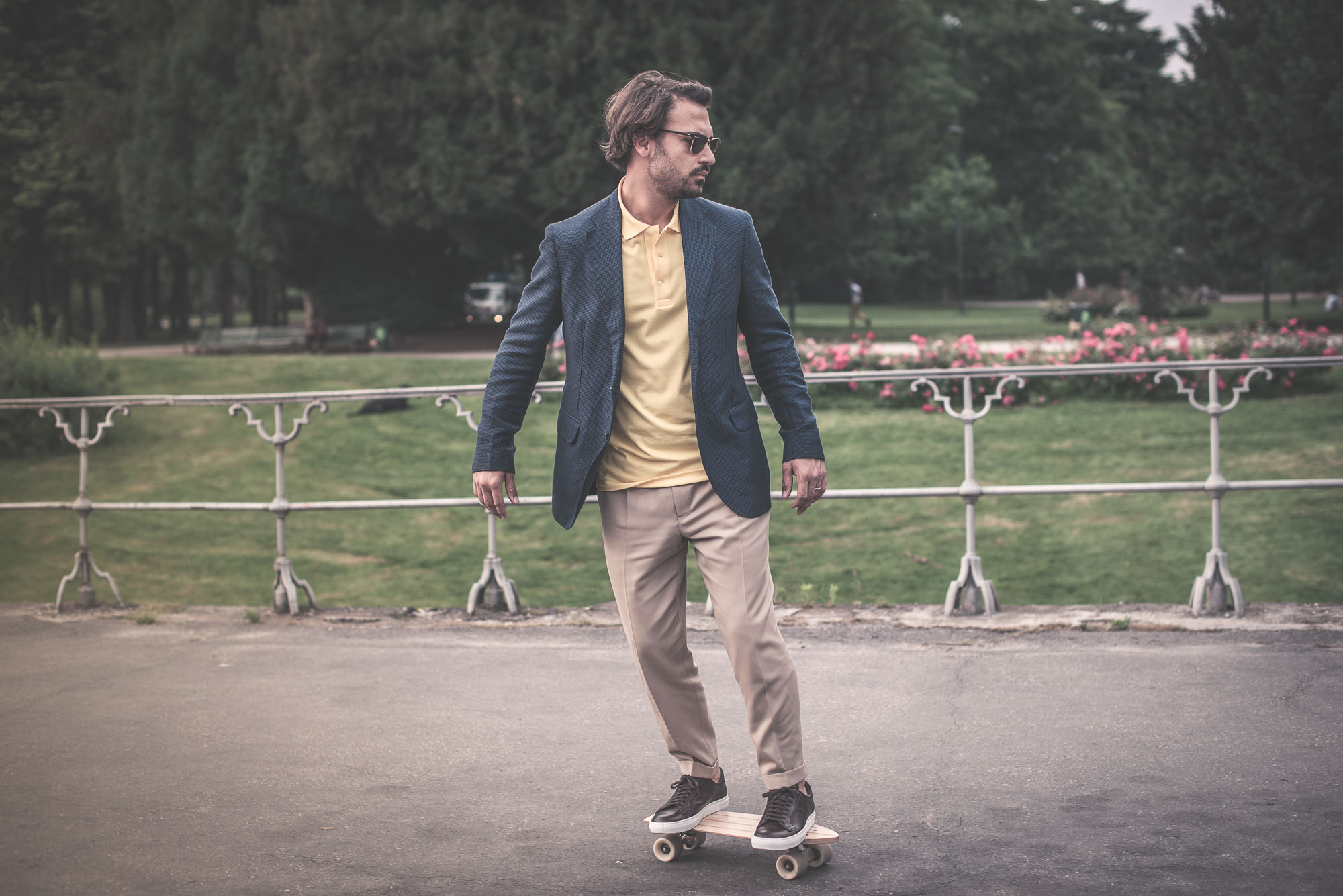 Hi Luca, how did you end up opening your own studio?
After graduating with a degree in Architecture from Politecnico of Milan a couple of years ago, I left for Vancouver, Canada. Because I just felt there was something missing, undiscovered, that I had to learn before taking a big jump and working for myself. There, I worked in an architecture studio ― a super important experience ― and began to understand that my home is Milan; precisely, the place where I was born is where I wanted to start my own career.
Inside her last book, Raffaella Silvestri writes that Milan is 'the zero place, an essential place to leave, but a place impossible not to come back to.'
And, in fact, I came to Milan to work in a studio where, through a series of circumstances, there was a free architecture position. In September 2016, I opened Lcr Studio with a friend; our space, our playground, to try doing our own profession for real. The first commission was a restoration of a beautiful hotel in Brera district (the so-called "Poets district"), a building designed by famous Milan architect Mario Bellini.
What does Milan have that makes it so special?
To me, Milan is so important because it has three features itself that I love: architecture, design, and fashion. Wandering around the city, then, helps me a lot to level up my creativity towards my job. Milan never shows off: the cool thing about the city is that you need to discover it little by little; which, to me, it's what luxury is all about.
Tell me about your typical day as an architect.
I wake up early in the morning and I drink green hot tea with lemon and no sugar. My real breakfast, though, I have it at Posta around 8.45 am, while reading a magazine. Afterward, I get to the studio and start reading a bunch of emails to see what's on the agenda for the day ― from going directly to a construction site to designing a whole new project in-house.
What do you like the most about your job?
As a chef might say about his/her own recipes, my main thing is modernizing interiors. The architecture you live is either at the ground floor or inside the buildings.
What does made in Italy mean to you?
To focus on quality first and to research about every single product you're going to make. From ceramic plates by Gio Ponti to a bookcase by Franco Albini, there's a real study behind everything.
Let's talk style. How do you style your clothes?
It really depends on my ride ― whether it is my Triumph Scrambler or my blue Pininfarina Cabriolet 1500. I define myself as vintage, but I always add an accessory or a piece which is refined and modern at the same time. Most of the time, I wear classic trousers and I'm pretty relaxed with my tops: for instance, matching a jacket with a white tee. And I'm in love with pants with double pences, and jeans during trips on my motorbike.
To influence work with fashion (and vice versa). Do you see this as a future trend?
I think it has always been there if I think of Gianfranco Ferrè. Today, as in the past, these two worlds take features from one another. They're part of my way of living, and communicating both on social media at their best has become so important. We're creating a brand out of the architect's craft. And I think this is a real trend we'll see a lot in the next few years.
Photos by Velasca