Even at 80 years old, people can ― and must ― pursue their dreams. Giampaolo Dallara, a famous Italian engineer, decided to finally focus on his own dreams of building a car, which he had long neglected for the sake of hundreds of automotive projects he had developed for car companies.
Born in Parma on November 16, 1936, Giampaolo Dallara earned his degree in mechanical engineering. He started his career working for Ferrari, then later Maserati, and Lamborghini ― he already had a stellar resume but was not yet satisfied.
Dallara wanted to continue nurturing his dream of working with racing cars, so he founded the Dallara Automobili da Competizione in 1972.
Since then, the company has offered consulting services for high-performance road cars. At the same time, it also has had great success with the specialization, design, production, and development of racing cars: Formula 1; American IndyCar; Formula 2; Formula 3; sport-prototypes of the World Endurance Championship and the European Le Mans Series; and looking to the future, Formula E.
Over 46 years the company has constantly grown, setting the bar across the world: it is so unique that nobody tries to imitate it, but rather, it is used as a benchmark. It is a one-of-a-kind alchemy that Mr. Dallara and his teamwork created inside their factory.
"From the Lamborghini Miura to the Formula E: successes in every era and every field."
Mr. Dallara is proudly tied to his origins, and thus the company was founded in Varano de' Melegari ― a small village near Parma, close to a racetrack ― where it is still located today.
Porsche, Ferrari, Lamborghini, Bugatti, and Maserati have all had to travel there when they needed Dallara's help with exclusive, special projects.
Additionally, the growing success of Dallara single-seater cars in the United States prompted Dallara to open the Dallara Indycar Factory in 2011 in Indianapolis.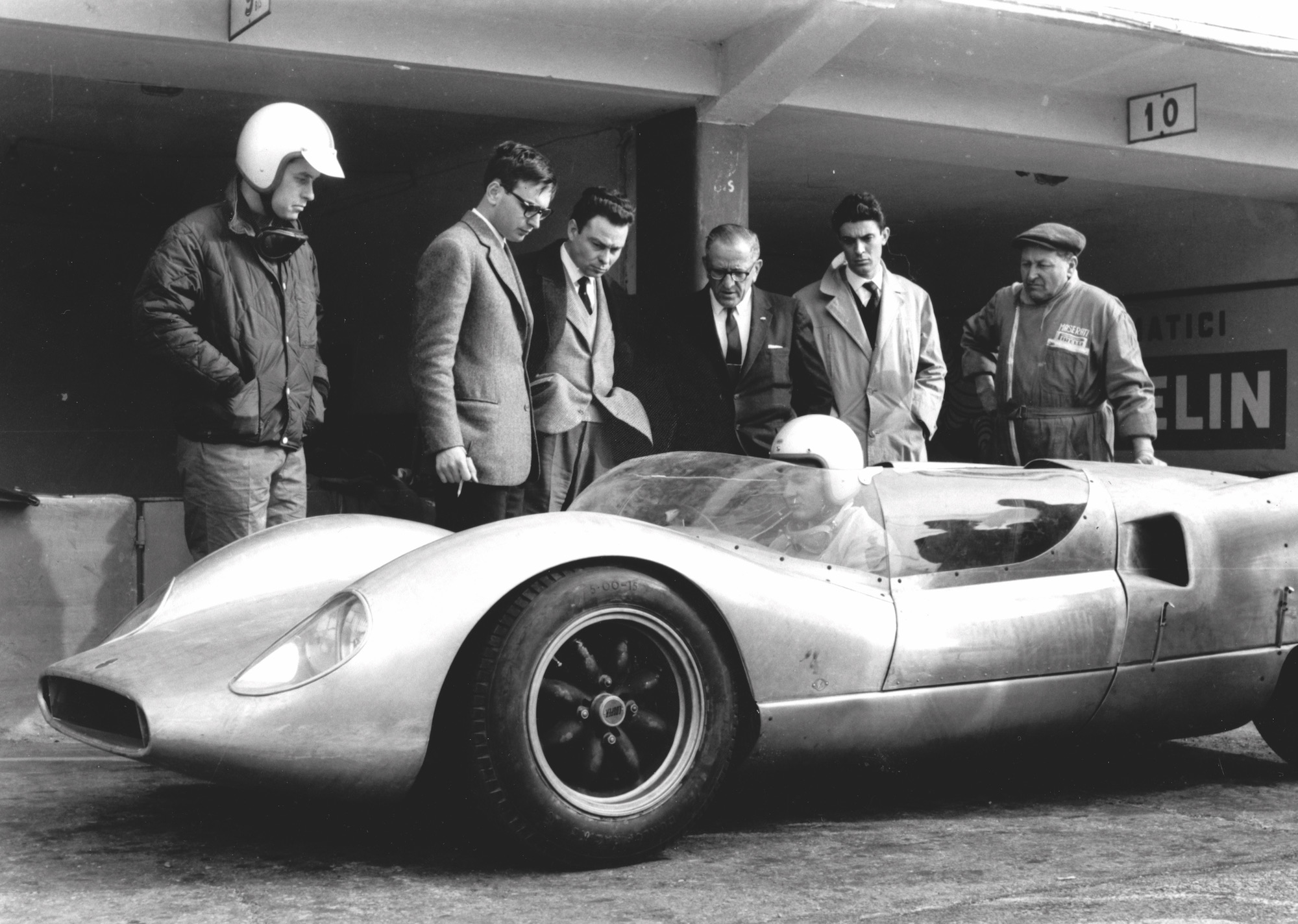 The factory was the center for the service, production, and distribution of spare parts for Dallara race cars in American championships, as well as for the design and manufacturing of components for the aerospace sector.
However, after so many years spent working for external companies and spending most of the time in the background because of confidentiality agreements, on November 16th, 2016, on his 80th birthday, Dallara finally unveiled his gift to the world. He had created his first streetcar entirely designed and developed with under own name, the "Dallara Stradale". There were only 600 of these cars ever produced.
"The pleasure of driving for the sake of driving."
One year later for his 81st birthday, the Stradale was no longer a prototype, but a ready to drive supercar. Dallara and his team wanted to make the most of their specializations in aerodynamics, carbon fiber, composite materials, and vehicle dynamics, melding all these components into a street-legal car for enthusiasts.
It is a convertible without doors, with two seats, and with a low front section and a fleeting profile: it is the Stradale. It can be customized in a roadster style as well, with the addition of a windshield.
A Barchetta, or coupe, to use all year long: the 600 owners could choose the customizations that suited their requirements.
"855 kgs, 400 hp. That's it."
For those who want to purchase Mr. Dallara's dream, the car itself is only a small part of the whole gift: you'll remain entranced by the minute details perfected by every engineer on the team, personalized for each new customer.
You'll have the honor to visit the whole factory, where you can create your own sample and ― greatest of all ― have the chance to be present for the building of your Stradale (which usually takes about one week).
It is a clear declaration of Mr. Dallara's love for his dream, and for all those who want to join it. This is not just a car, but a tribute to a career full of excellence: proudly Italian, rigorously from Emilia Romagna, and full of tradition.
Official photos by Dallara