I've never subscribed to any style model, let alone to passing fads. When growing up around a natural style icon, there's nothing you can do but take advantage of the opportunity.
"When in doubt, dress like Marcello."
This was one of my grandpa's favorite sentences. He used to say it with the same elegant sobriety that he had when he wore his favorite hat. That sobriety hid the ironic look of a man from another age.
He used to address this phrase to my father and then ― in order to continue the tradition ― to me, every time he saw us standing by our closets looking for the best outfit to wear. He used to say:
"There's one thing even worse than the existence of rules: people breaking rules without knowing they exist."
This was a general life lesson, but I also keep it in mind when trying to dress well. One thing that my grandpa truly loved was the ingenuity of someone who knows the rules so well that they can knowingly break them.
He also loved custom-tailored classic black suits, white shirts with a spread collar (known as a "French collar" in Italy, and curiously called an "Italian collar" in France), and black ties with a very tight knot.
This was exactly the same style as Marcello Mastroianni. In the winter, my grandpa also loved neutral-colored sweaters made of pure cashmere wool, and also fabrics with micro-textures and slight patterns.
But most of all he loved the fabrics themselves; he loved touching them in order to gauge their true quality. He loved feeling the weight of a suit on his body because, even though some brands may advertise the merits of "lightweight" materials, in reality, the heavier a suit fabric, the better it fits.
"Don't choose a fabric if you haven't touched it before. That's why your hand has an essential role: when you touch a winter suit you should have a warm and soft sensation associated with it, and when you touch a summer one, it should feel fresh and airy."
When I'm in my closet today, I think of him. And, inevitably, of Mastroianni. A series of images, not just cinematographic, run through my head of this iconic actor who was a widely adored, international obsession.
The sandy beige suit with a vest and black tie he wore in Matrimonio all'italiana; the beige trench coat and his sunglasses with acetate tortoiseshells ― these were all items synonymous with Mastroianni's style.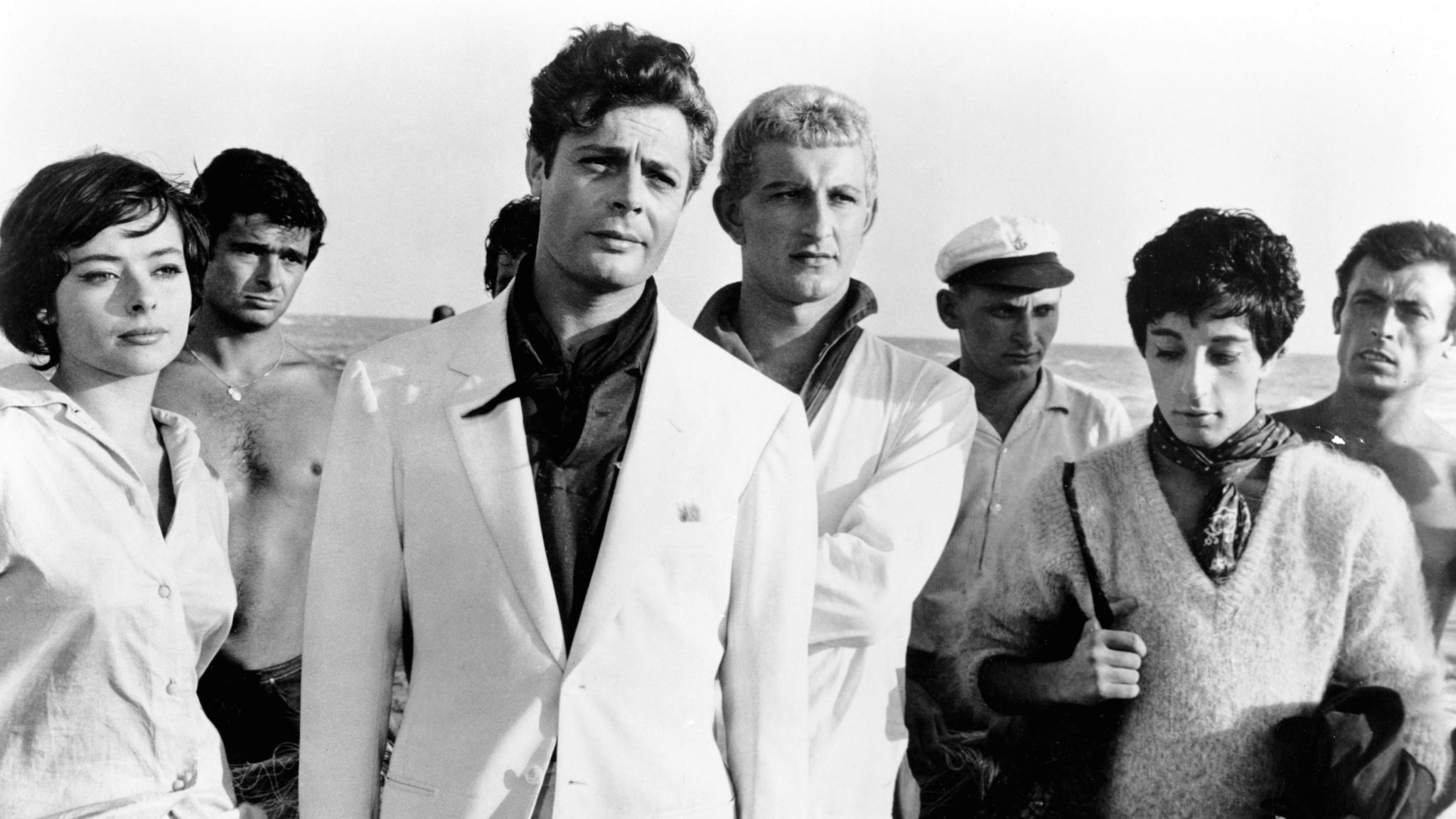 He wore this trench coat outfit in a famous photo of him and his daughter, and his suit and black shirt combination in an equally as famous final scene in film La dolce vita.
He had a classic style, one that put the old rule of simplicity first. With a classic, but also a deeply ironic sensibility: he knew every style rule well enough to combine them in unexpected ways.
"With his dark and sweet gaze ― as Claudia Cardinale described him ― those velvet eyes, characteristic of a latin lover, he had everything he needed to be loved. He also had kindness, a mix of feminine sensibility and manly coolness, delicacy, beauty, and discretion."
Mastroianni was not a fan of any style icon and surely would never describe himself as a trend follower. He would never wear ill-fitting shirts, blazers or, worst of all, trousers because of the well-known rules of fashion. Nor would he wear a tie with a loose knot just because it's more comfortable. I wouldn't do any of these things either ― I hope you wouldn't as well.
Opening and in-text photos by Courtesy Everett Collection/Contrasto